Our abundant Garden Center will bring your
Sussex County NJ / Orange County NY garden to life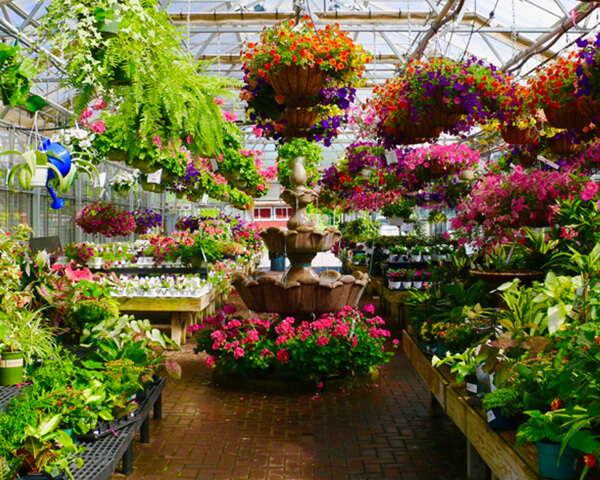 Annuals, perennials, shrubs, trees, herbs, hanging baskets, houseplants
Heaven Hill Farm and Garden Center's flowers, trees & shrubs will add color and intrigue to your garden. With so many plants to choose from, you can create the outdoor ambiance that best reflects your personal style: pastel shades for a sweet and calming garden or orange, yellow & red flowers for sizzle and vibrancy.
Add an immediate pop of color with our hanging baskets and container plants. Just find a place to display them and you are all set! Pick up one of our pre-planted signature baskets or consult with one of our friendly and creative nursery staff to assist you in selecting a container and plants to create your own pot of color.
Want to add privacy or shade to your landscape? We offer a large selection of flowering and non-flowering shrubs and trees that provide privacy, shade, color and texture.
…And More!
Our Garden Center professionals are here to ensure that you have the best experience here and in your garden.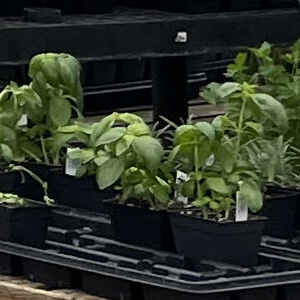 Edible Garden
Grow your own edible garden. Vegetable and herbs grown with organic fertilizers and soil. We are fully stocked with vegetables and herbs and everything you need to make your garden grow!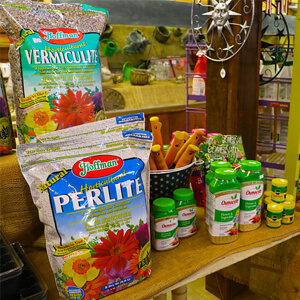 Gardening Tools & Plant Care
Tackle all of your garden needs in one stop. With our wide selection of tools and supplies, you can find all the resources that you need for a picturesque and personalized garden.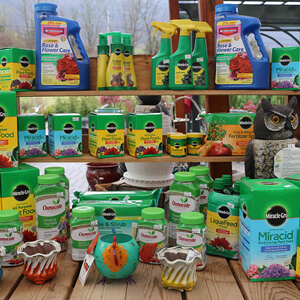 Fertilizers
Give your garden and lawn the food it needs for maximum health. Select from our comprehensive selection of fertilizers to perk up your plants.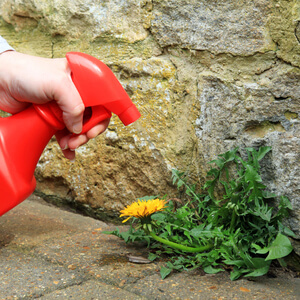 Spend time enjoying your garden and not worrying about weeds. Banish unsightly weeds with one of our many quick and easy weed-control methods.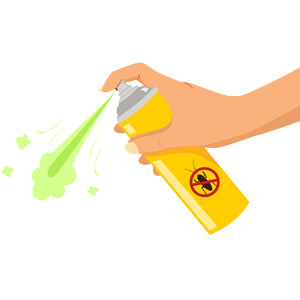 We offer many options in critter control. Choose from traditional treatments or all-natural, organic approaches to rid your garden of deer, snails, slugs, ants and more!
We offer an extensive assortment of garden amendments to keep your plants thriving and make your soil healthy.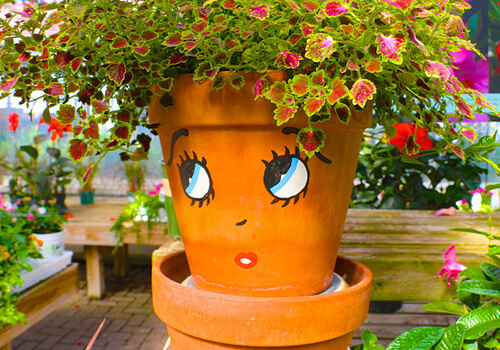 Decorative Containers, Pottery, Arbors, Trellises & Hookery
Containers are a good way to bring the foliage and color of plants to a balcony, patio or deck. Ask one of our garden center experts how you can make the most of container gardening. Stylize your environment with containers from our huge selection of traditional, earthenware, classic and modern variations of pottery, metal, wooden and plastic pots, plant boxes, urns and terra cotta pots to make a statement anywhere, inside or outdoors. We have gardening pots small enough for very tiny violets to large enough to offer more than a 36-inchg diameter container to house a colorful, textured mix of flowers or herbs! And, we can special order the quantity, size and color you want.
Arbors, trellises, and hookery are perfect display items to feature Heaven Hill Farm's custom hanging baskets & flowering vines, creating dramatic color or privacy. We carry a full selection in wood, metal and plastic.